October, 1998
October 11, 1998
Lester Grinspoon, M.D., in the November 1998 Playboy.

October 11, 1998
Peter McWilliams sues California Attorney General Lungren for not Enforcing Proposition 215.

October 11, 1998
A marvelously written account of the US-backed Mexican drug war.

October 7, 1998
Clear thinking on the drug warrior front


September, 1998
September 30, 1998
Another Death Knell in the War on Drugs

September 7, 1998
HOUSE RULES MARIJUANA DANGEROUS
By CASSANDRA BURRELL Associated Press Writer
September 7, 1998
Letter to California Attorney General Lungren from Peter McWilliams
September 1, 1998
Federal Judge Permits Continued Distribution of Medical Marijuana in Northern California

August, 1998
August 24, 1998
On the Right -- By William F. Buckley Jr.
August 24, 1998
AIDS-Cancer Patient Peter McWilliams Released on $250,000 Bail
August 24, 1998
Unsettling Irony of the Week
August 24, 1998
Scientific American on Medical Marijuana
August 24, 1998
PETER BAEZ DEFENSE FUND
August 3, 1998
It was 30 years ago today...
Peter McWilliams writes from prison.

July, 1998
July 31, 1998
Federal Prosecutor Lies To Judge About AIDS Patient Peter McWilliams' In-Prison Medical Treatment... Judge Denies Motion To Reduce Bail.
July 30, 1998
Jailed AIDS & Cancer Patient Peter McWilliams Scheduled For Hearing To Reduce Bail At 11:00 AM Friday, July 31, 1998.
July 29, 1998
United States of America vs. Peter McWilliams
July 27, 1998
Peter McWilliams Denied AIDS Medication For Four Days!!!
July 23, 1998
Fed's ARREST Los Angeles Author, AIDS & Cancer Patient Peter Mcwilliams In His Home At 6:00AM Today!!!
July 23, 1998
So you thought Customs Agents were basically nice guys, huh?
July 22, 1998
Drug Chief Unconvinced by Dutch Policy
July 22, 1998
LA Times endorses drug-sniffing dogs in the classroom and letter-to-the-editor response from Peter McWilliams.
July 22, 1998
Medical marijuana on Washington, D.C., fall ballot
July 21, 1998
What it's like to use medical marijuana (the song "Muggles," a slang term for marijuana, by Louis Armstrong) (Real Audio)
July 21, 1998
Peter McWilliams' letter to the National Academy of Science's Medical Marijuana Report
July 15, 1998
Drug Czar puts his foot in his mouth--wooden shoe and all--over criticism of Dutch
July 15, 1998
The New York Times trashes the Drug War ad campaign
July 15, 1998
Medical marijuana may prevent serious illness, Sceince News reports
July 13, 1998
McCaffrey admits on CNN that a drug-free America is impossible.
July 13, 1998
The drug czar, under fire, at the end of the day. McCaffrey on Nightline.
July 13, 1998
Peter Jennings' lead story on McCaffrey's ad campaign
July 10, 1998
The Orange County Register Hits Another Home-Run Editorial of the War on Drugs
July 9, 1998
THE PARTNERSHIP FOR A DRUG-FREE AMERICA STRIKES BACK!
July 9, 1998
Peter McWilliams' outrageous speech before the Libertarian National Convention is online (in audio)
July 8, 1998
OAKLAND PERMITS MEDICAL CANNABIS POSSESSION OF 144 PLANTS AND SIX POUNDS PER PATIENT
July 1, 1998
"Gonzo Drug Czar" A remarkable editorial from the Ottawa Citizen (Canada)
July 1, 1998
A long moment of truth from the West Kootenay Weekender (Canada)

June, 1998
June 23, 1998
The Most Important HALF-HOUR of Television this Year
June 17, 1998
Chris Conrad to teach Hemp class at Omega Institute
June 12, 1998
To the Editors: Washington Post
To the Editors: Wall Street Journal
When a Future President Apologizes for the War on Drugs
Illegal Drug Scene Spurs Rise in Police Corruption
Editorial: Dallas Morning News
June 12, 1998
UnCivil War about the Drug War at the New York Times
June 11, 1998
The New York Times Now Opposes the War on Drugs. And You?
June 8, 1998
Young people, marijuana, and the adults who are letting them down.
June 1, 1998
Appeal Judge Rules Not Allowing Medical Necessity Defense for Marijuana Is "Immoral." AIDS-Cancer Patient Peter McWilliams Ready for Trial. Prosecution Balks.

May, 1998
May 25, 1998
Sherriff Planning to Close Down S.F. Pot by Tuesday. Says he has to follow judge's order.
May 22, 1998
DEA Agent Busted by Jeff Jones. Jeff Jones, the founder and director of the Oakland CBC, just called me with this fantastic story...
May 22, 1998
Editorial: Medical Mishmash. A Santa Ana man, David Lee Herrick,was convicted of felony marijuana sales last week even though he distributed it to people who had recommendations from doctors and believed he was providing the marijuana pursuant to Prop. 215, passed by the voters in 1996.
May 22, 1998
Trying to Think About Drugs. LET US SAY only what we know. The citizens of the United States are still troubled by a knot of problems usually collected under the rubric ``drugs.''
May 22, 1998
The Washington Post on Czar General McCaffrey. McCaffrey's 'Tactics' on Needle Exchange Program Prompt Anger Among Advocates
May 22, 1998
17 Questions. In 1988 Kurt Schmoke, then and now the Mayor of Baltimore, astounded the country by calling for a debate on alternatives to the war on drugs, including legalization of currently illegal drugs.
May 22, 1998
The National Academy of Science Report: Looking Good!. Here are the official summaries of the three hearings held by the National Academy of Sciences, Institute of Medicine.
May 18, 1998
The Brandweek Articles. This series of articles is an astonishing blow from within the advertising industry at the until-now impregnable and sacrosanct Partnership for a Drug-Free America.
May 07, 1998
Dave Herrick Denied 215 Defense, Supporters Rally at Courthouse.
May 03, 1998
Orange County Register May 3, 1998 Editorial on Medical Marijuana in California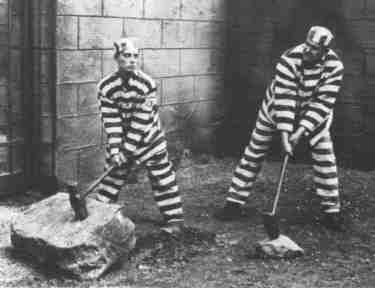 ---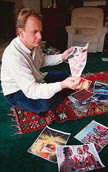 Author Peter McWilliams sits on the floor sorting pictures for his latest book "A Question of Compassion."

>

Follow the Peter McWilliams Federal Trial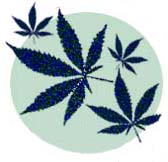 April, 1998
April 27, 1998
McCormick OK'd for provisional pot use. Todd McCormick may be allowed to use Marinol
Todd McCormick Released!
Federal Judge Rules, and Federal Prosecutor Admits, McCormick's 12-Day Incarceration Was Illegal.
California's Attorney General Hungers to be Governor: Let Us Prey" by Peter McWilliams
Save Our Children - On RealAudio!
Hear Ann McCormick; Peter McWilliams; Jack Herer; Nora Callahan and an interview with Lloyd Charton - family attorney for Chad MacDonald (by Tim Perkins)
Partnership for a Drug-Free America to Break Survey Confidentiality "To Save These Kids.
IMPORTANT NEWS ANNOUNCEMENTS RE: Todd McCormick
"Free TODD McCormick Rally" Scheduled For Monday, April 13, 1998, 6:30 PM (sharp) at The Federal Courthouse In Downtown Los Angeles On Main Street Near Temple.
Results Of Todd McCormick's March 31, 1998, Drug Test: NEGATIVE!
Cancer Patient Todd McCormick In Such Fragile Condition, He Is Transferred To The Psychiatric Ward
---
April 09,1998
Interview with Todd McCormick from the Los Angeles Federal Metropolitan Detention Center.
Press: You may use any portions of this recording without any further permission.
This file requires the Real Audio Player. Click the above icon to get the FREE Real Audio Player.
---
Cancer patient and medical marijuana advocate Todd McCormick is being held without a hearing!
Medical Marijuana Patient McCormick Jailed for Three Weeks Because Federal Prosecutor was "Not Ready for the Hearing"
WARRANT ISSUED for medial marijuana patient Todd McCormic; McCormick to surrender tomorrow; Hearing at 2:00PM
Who is Todd McCormick??
Follow the McCormick trial starting with the letter to the Los Angeles Times written by Peter McWilliams.

March, 1998
March 17, 1998
Federal Judge Refuses to Hear Cancer Patient Todd McCormick's Plea for Medical Marijuana
Legal Federal Medical Marijuana Patient Elvy Musikka Flies in to Testify

Defendant's Reply Memorandum In Support of Motion for Reconsideration of Bond and Modification of Conditions of Release.

The Government's Opposition to Defendant McCormick's Motion For Review of Bond and Modification of Conditions of Release
Federal Judge Denies Cancer Patient Prescription Medication Marinol®
---
Todd McCormick to ask Federal Judge to allow pot use while out on bail. Read the Motion. (03/01/98)

PDF version with Exhibits
---
Ides of March 1998 --Update From Peter McWilliams
Statement of Peter McWilliams before the National Academy of Sciences Institute of Medicine.
Britons March for Marijuana Thousands Stream Through Central London to Support Legalization
Medical Marijuana Backers March in San Francisco Protest: About 200 rally at the federal building as U.S. officials ask judge to close four cannabis clubs.
Even Anti-Drug TIME Magazine Seems to Agree: Drug Addiction Is a Medical Not a Criminal Problem
JUDGE SKILLMAN: IT'S MARIJUANA NOT MEDICINE.
S.F. to U.S.: Back Off on Medical Marijuana Law Medication: Court fights are shaping up for city that revels in defiance. Some say it's flirting with anarchy.
U.S. Said to Be Harming Drug Fight in Mexico
Duel Over Medical Pot Escalates San Francisco prosecutor vows that patients will continue to receive marijuana, while Atty. Gen. Dan Lungren warns of reprisals.
In response to the above article, Peter McWilliams wrote this letter to the Los Angeles Times
Calif. Mayors Ask Clinton: Spare Marijuana Clubs
Deportation Shatters Family over $10 Marijuana Sale
HALLINAN: LET THE CITY PASS OUT POT IF CLUBS CLOSE
Report from the Society of Neuroscience on medical marijuana's remarkable pain relieving abilities.

Studies supporting the Society for Neuroscience report.
First ever congressional vote on medicinal marijuana

February 1998
February 12, 1998
LA Times article regarding Todd's motion to the Court
---
Pot episode a high for Home Improvement
Modern parents Tim and Jill Taylor are rocked when one of their clean-cut boys is experimenting with marijuana in tonight's thoughtful Home Improvement. (02/25/98)
Transcript of the Dennis Miller and Bill Maher rap about the insanity of the War on Drugs. This was an HBO Special Time/Warner Company.
*New Scientist Special Reports
February 12, 1998
Medical Marijuana Advocates Accuse California AG Lungren of Lying About Prop. 215 -- Then Lying More to Cover-up the Lies
Oh, Canada! Banned Snowboard Champ to Talk with Police
The Hidden Outrages (and Expenses) of the War on Drugs
Unpublished Federal Study Found THC-Treated Rats Lived Longer, Had Less Cancer
The Health and Psychological Consequences of Cannabis Use
Therapeutic Cannabis Initiative Proposed for Colorado Ballot
Sen. Rainey Introduces Bill to Restrict Prop. 215
Clinton, Gingrich square off over drug policies
Suppressed U.N. Report Finds Marijuana Safer than Alcohol or Tobacco
Should pot-smokers get an arm cut off? That's the latest GOP anti-drug proposal.
Legalize! Update Nine Events Planned Already.


January, 1998
Harm Reduction 101: ABC News' April 1995 Report on Alternatives to the War on Drugs (01/14/98)
New Findings: DEA's Five-Year Record Is Off
January 8, 1998
"William F. Buckley Chimes In on McWilliams DEA Raid."
IRS Joins DEA in Suppressing Medical Marijuana Writer and Publisher Peter McWilliams
AIDS and cancer patients getting stoned DEA-style.
This recent article—critical of the DEA, was posted in Variety on December 1, 1997 17 days later, author Peter McWilliams' computer, and entire book-in-progress about medical marijuana, "A Question of Compassion—An AIDS Cancer Patient Explores Medical Marijuana," was confiscated by the DEA. Coincidence?
Florida Governor and Cabinet Oppose Medical Marijuana
The Consumers Union Report on Licit and Illicit Drugs by Edward M. Brecher and the Editors of Consumer Reports Magazine, 1972 (01/15/98)
FOR IMMEDIATE RELEASE DEA destroys credit of aids-cancer patient Peter McWilliams.
Medical Marijuana Patients' and Caregivers' Fund Established To Defend Prop. 215
Medical Marijuana Cures Hiccups Here is a letter published in the prestigious British medical journal Lancet. Do any of our readers have experience with this?
January 22, 1998
Letter to the Times RE: Split Grows Inside Pot's Grass Roots.
January 21, 1998
California Attorney General Lungren Unhappy Again
January 20, 1998
Seattle Times Editorial Someone like Ralph.
DEA REFERS MARIJUANA rescheduling petition ot HHS
Medical Marijuana Club Left Low and Dry Law: Founder no longer can distribute pot after arrest. Members say they'll have to turn to black market.

December, 1997
Donate to the Todd McCormick defense fund (12/06/97)
December 30, 1997
DEA Raid--Letters to the Editor (LA Times)
The DEA Wishes Me a Nice Day. A note from Peter McWilliams Regarding the DEA's Seizure
Article Regarding the DEA's Seizure
Why the US won't let Australia reform its drug laws.
Canadian epileptic wins right to use marijuana
British Mull Legalized Marijuana
Playboy Magazine ~ Why talking about Marijuana is worse than murder.
December 17, 1997
AIDS-CANCER PATIENT PETER MCWILLIAMS
HAS WORK ON MEDICAL MARIJUANA SEIZED BY DEA
Nahas vs. Kassirer (The Wall Street Journals' fraud on its editorial page)
Medical Marijuana Clubs Illegal Appeals Court rules herb can't be sold to patients
Proposition 215 The Compassionate Use Act of 1996. (12/20/97)
Club Can't Sell Marijuana, Court Rules
U.S. doctors seek right to discuss marijuana use - CNN
The cannabis remedy -- wonder worker or evil weed? (12/20/97)
Article: Costs keeping 'rescue' drugs from patients (12/20/97)
How the U.S. Drug War play in the European Media. (12/20/97)
Full Text of NIH Report recommending research on Medical Marijuana
Article: Marijuana Could have Healthy Effects.
The Human toxicity of marijuana: A critique of a review by Nahas and Latour
Marinol Fact Sheet (12/20/97)
Is Marijuana Addictive? (12/20/97)
Article: Goodhousekeeping "I broke the law to save my son's life"
Medical laws still hazy in San Francisco (Article)
The San Jose Buyers Club threaten hunger strike
Article: Just Say Sometimes An article by Michael Pollan

November, 1997
Medical Marijuana Prisoner Denied Marinol Alan Carter McLemore, sentenced to six years in federal prison for cultivating his medicine, is denied Marinol..."
San Mateo County may give seized marijuana to patients. REDWOOD CITY -- San Mateo County may become the first governmental body to distribute marijuana out of its own hospitals and clinics under the year-old state law legalizing the plant for medicinal use.

September, 1997
The New Zealand Drug Foundation Alternative Systems of Cannabis Control in New Zealand.
Hoyt Axton's Wife Pleads Guilty Wife of songwriter, stroke victim, Hoyt Axton pleads guilty to giving him medical marijuana.

August, 1997
Medical treatment Initiative of 1997

May, 1997
Testimony of R. Keith Stroup , Executive Director, NORML before the Committee On The Judiciary Council of the District of Columbia.

April, 1997
Reason Online's Survey of California Congressional Representatives' Views on Medical Marijuana

November, 1995
November 11, 1995
The Lancet - Deglamorising cannabis