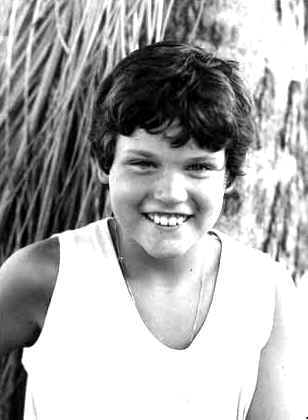 131
Jesse's son,
Jonathan,
age nine,
1992.
He had not even been
conceived
when I first photographed
his father.
This picture of
Jonathan
was taken at the same
L.A. location
I had used
to photograph his father
a decade before.
"You could be a professional model,"
I told Jonathan.
"Gee, I don't know.
Do you really think so?"
he said.
"Now where have I heard
those words before?"
I said,
pondering once again
at the power
of genetics.
portraits home page | mcwilliams home page