| | |
| --- | --- |
| | Stay Informed |
| | Find out how to join |
| | Visit Our Friends |
| | We're here to help |
| | Don't miss anything |
| | Only the Best |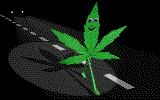 A long road to legalization along the Compassion Highway.
Journey for Justice

!! Please Read this message from Lynn Harichy !!


Cannabis has been used effectively for thousands of years in the treatment of thousands of medical conditions. In recent years, it has been shown to be the best available treatment for the symptoms of a number of ailments. Further, marijuana has been shown to be one of the safest therapeutically active substances known to mankind. Unlike most of the alternatives, pot has no harmful side effects and produces no physical dependence.

We have known many people who have suffered greatly from serious medical conditions and have tried all available legal remedies. These people have been tortured by the side effects of their prescribed, ineffective treatments long enough and have turned to using marijuana with miraculous results.

These people have had to fight not only the symptoms of their illness but the ignorance of those who prohibit smoking pot at all costs. We know that ANY sane person would consider this situation, where such a harmless, beneficial and natural product is unavailable to those who need it because of outdated attitudes and laws, to be quite ridiculous.

While our information services are available to anyone, for obvious legal reasons the sale of medicinally potent cannabis is restricted to people who satisfy our membership requirements.

If you or a loved one suffers from one of the above-mentioned conditions and feel that cannabis could be a benefit, we hope that you will contact us. Becoming a member of the London Cannabis Compassion Center is free and confidential. L.C.C.C. membership will have an incredibly positive effect on your life.

Thank you for your time and support. It's time to turn over a new leaf.

The staff of L.C.C.C.